SUNSHINE BLISS
Enjoy sunshine in a bottle… or tetra!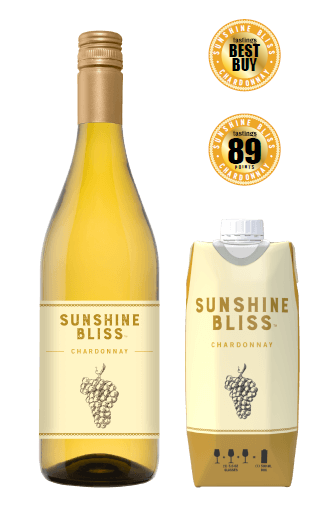 Chardonnay
Picked as Best Buy and earning 89 Points from Tastings.com, our Chardonnay is a bright blend of honeysuckle, lemon and green apple notes. Aged in toasted oak, our Chardonnay has aromas of vanilla and oak that linger on the finish.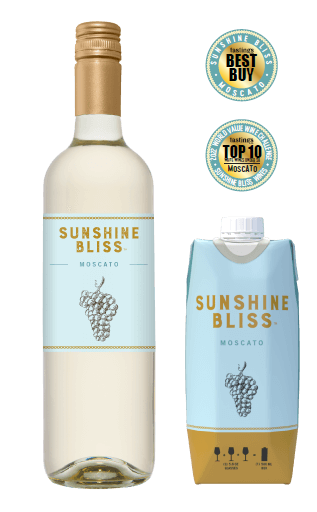 Moscato
Voted Top 10 in the 2022 World Value Wine Challenge and a Tastings Best Buy, enjoy our Moscato, with aromas of sweet peach, pear and a hint of grapefruit. This sweet blend is medium-bodied with a refreshing finish.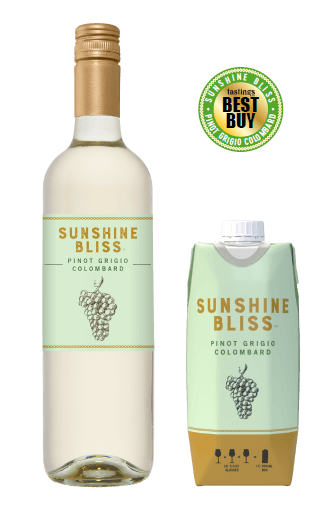 Pinot Grigio Colombard
Enjoy our Pinot Grigio Colombard, another Tastings Best Buy. Our Pinot Grigio Colombard is a light-bodied white wine with hints of citrus fruits and green apple all leading to a crisp and refreshing finish.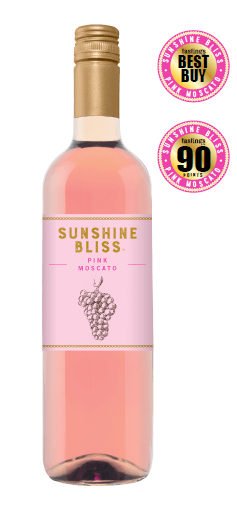 Pink Moscato
Enjoy our Pink Moscato, a bright blend of sweet red berries and white peaches. Awarded 90 Points and picked by Tastings as a Best Buy, you'll love this medium-bodied blend with a refreshing finish that lingers on the palate.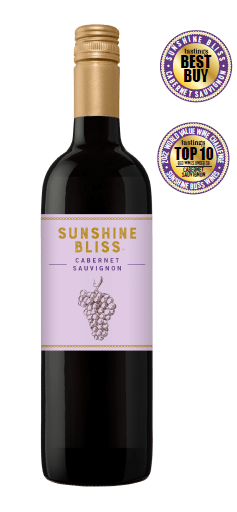 Cabernet Sauvignon
Voted Top Ten in the 2022 World Value Wine Challenge and picked as a Tastings Best Buy, our Cabernet Sauvignon is punctuated with notes of berries and cherry. Its rich flavors create a bold blend with a toasted oak finish.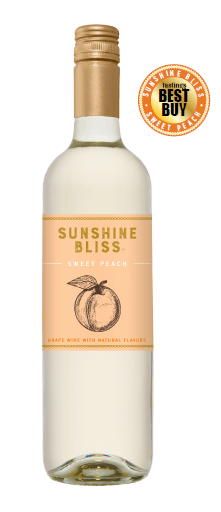 Sweet Peach
Enjoy our Sweet Peach Wine, awarded Best Buy from Tastings. This wine is bursting with bright flavors of perfectly ripe, sweet peaches enveloped by a delightfully sweet white wine blend.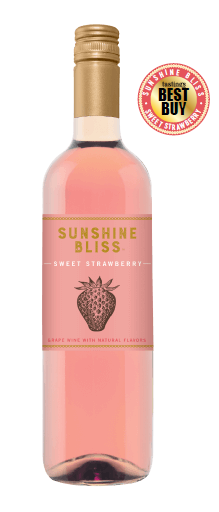 Sweet Strawberry
This wine delights with its sweet aromas of fresh-picked strawberries enveloped by a perfectly balanced rose wine blend. Picked Best Buy by Tastings, our Sweet Strawberry will add bliss to any moment.
FINE WINE
The perfect wine every time.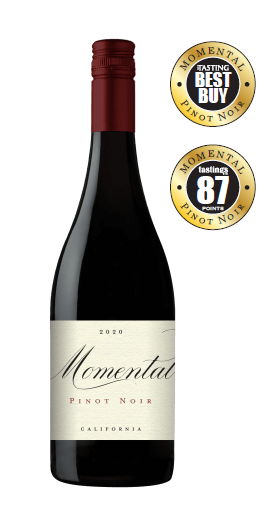 Momental Pinot Noir
A rich blend with luxurious aromas of cherry and espresso all leading to a toasted oak finish with a velvety texture. This Tastings Best Buy was awarded 87 points and will elevate your special occasion.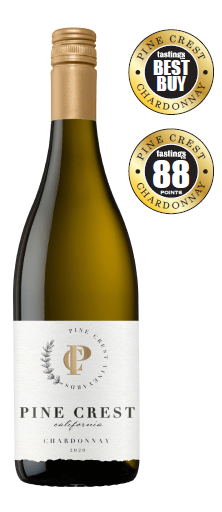 Pine Crest Chardonnay
Aged on toasted oak, resulting in a rich and buttery mouthfeel. The vibrant flavors of white peach and citrus were voted Tastings Best Buy and awarded 88 Points.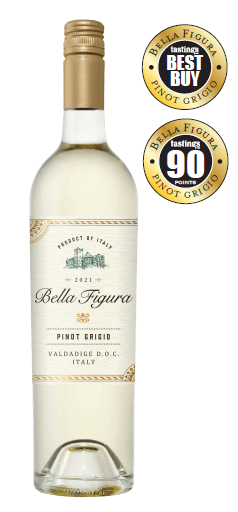 Bella Figura Pinot Grigio
Refreshing, showcasing flavors of peach, honeysuckle and citrus fruits leading to a crisp finish. Awarded 90 Points and voted Tastings Best Buy.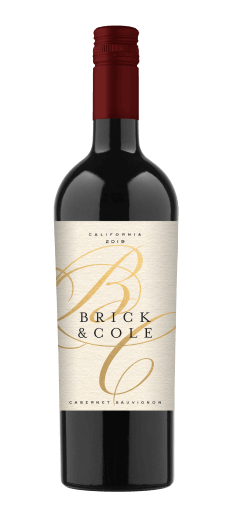 Brick & Cole Cabernet Sauvignon
A generous mouthfeel with rich flavors of blackberries and jammy fruits, bringing you a long, sweet finish.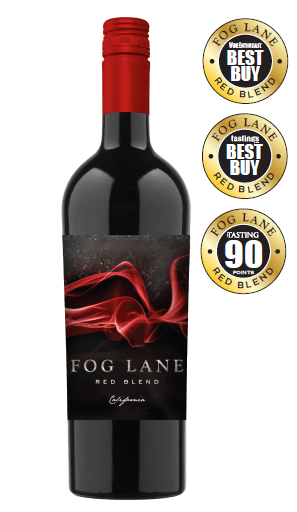 Fog Lane Red Blend
Multiple-Award-Winning Fog Lane is rich and bold with flavors of ripe cherries and vanilla, offering a luxurious finish. Voted Best Buy by Wine Enthusiast and Tastings including Tastings 90 Points.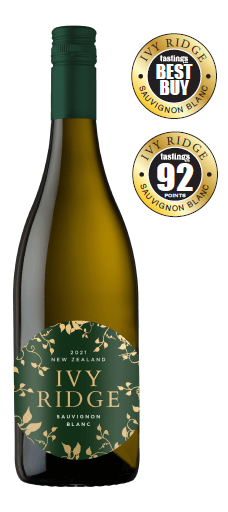 Ivy Ridge Sauvignon Blanc
Our Sauvignon Blanc is from the renowned Marlborough region of New Zealand. Boasting bright lemon, this Tastings Best Buy was awarded 92 Points.
* Prices may vary depending on location.