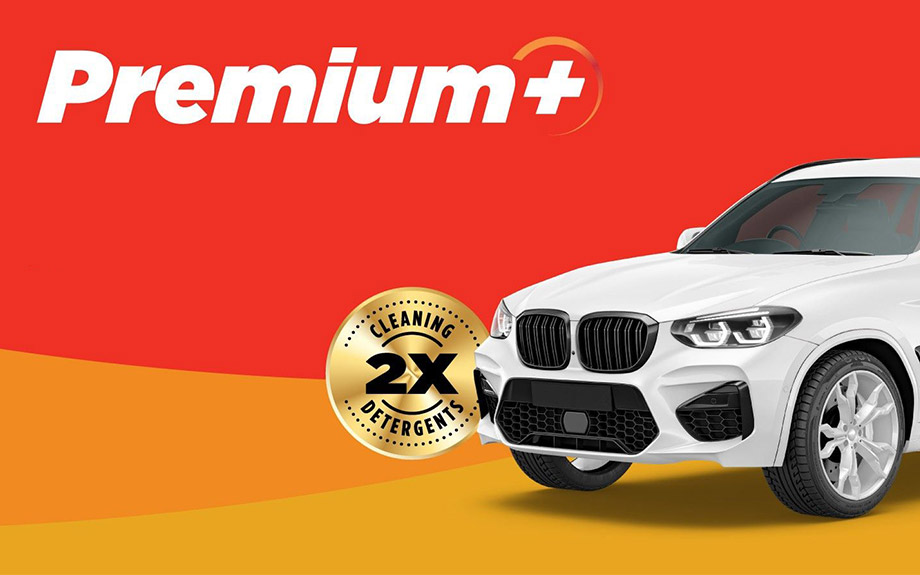 We love to plus up your engine.
Our Premium+ fuel has 2x the cleaning detergents, so it cleans your engine while it runs and helps extend your car's life. Now that's a plus up! We guarantee our fuel is high-quality, and we're always looking for ways to make every day feel easier for you. Plus up your car and your day when you fill up with Premium+ at Circle K!
Got questions?
FAQ
We love your engine as much as you do. That's why we're bringing you our best fuel for your favorite car. Our Premium Fuel goes above and beyond EPA standards and keeps your engine in tip-top shape. Count on our team of fuel industry experts to bring you our best fuel – we'll always be looking for better ways to get you back on the road.
We doubled the normal cleaning detergent in fuel – that means when you use our Premium Fuel, you'll be cleaning your engine while you drive. You'll notice it in your mileage when you go further, too. When you use our Premium fuel, not only will you be cleaning your engine and increasing your mileage; you'll also be protecting your engine from corrosion and damage so it can work at its best.
We're here to help. Part of our quality guaranteed mission means we guarantee we'll get you back on the road. If you experience a problem with our fuel, here's what to do:
Call 800 308 2570 customer service line within 2 days of the issue.
Our customer reps will help you submit the right documentation to report the incident.
After reviewing and verifying your info, we'll reimburse you for any repairs or associated costs related to our fuel.